"We are always looking ahead to stay on top of the latest design & technology."
Margiorri Salas / CEO
Founded by Chief Executive Officer Marggiori Salas, IORI leads the way in digital marketing by delivering multi-channel digital solutions for brands seeking to grow their business needs and increase their revenue.
The team at IORI Digital is the company's strongest asset, where innovative results can only be driven by a diverse group of individuals whose primary focus is strongly rooted in the client's end-to-end journey. All solutions are tailored to the customer's needs, and at IORI, everyone leads with integrity.
IORI takes the initiative with a hands-on and strategic approach for the scope of each project. With a customer-centric focus, our team is highly dedicated to earning your trust by giving quality growth and results.
From photography services, videography and content creating, to app developing, design, and sales conversion, everyone's talent at IORI Digital contributes to the success of your business' progress.
OUR SKILLS
Growth Begins with Innovation
Keeping up with the latest developments and trends in a fast-paced landscape will determine the success of your business. Growth for a company begins with adapting an innovative mindset. Companies that take innovative risks by implementing necessary changes reap the rewards with solid results. At IORI Digital, we consistently seek to understand the trends and forces that will shape our business in the future and move swiftly to prepare for what's to come.
OUR TEAM
We are innovative, we take on all great and challenging opportunities. We are rooted in our moral values, and we do it with integrity. We are IORI.
Marggiorri Salas
Chief Executive Officer
Margiorri believes great marketing comes from the focus on customer experiences. She has extensive experience in sales and marketing from past business ventures which were catalysts for the founding of IORI Digital. Her background in engineering allows her to analyze data and convert it to real results – thus she knows what drives monetary conversions. Margiorri's goal is to make a powerful impact on the relationship she builds with her clients to help them grow their business. Helping a client reach their next sales goal takes strategy from a passionate and determined individual, and Margiorri exceeds expectations. Margiorri was named one of Jersey's Best in Marketing and Communications 2019 by the NJ Ad Club.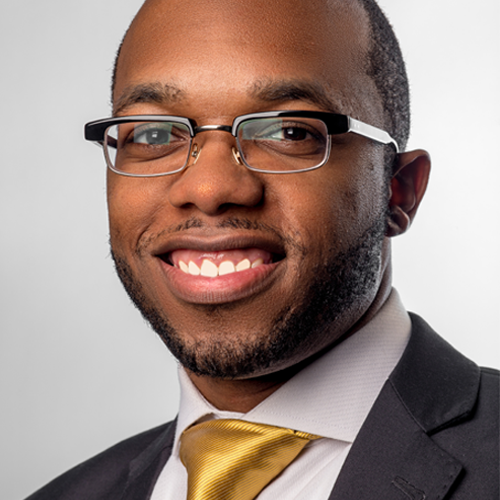 Nicholas Holloway
Chief Technology Officer
Nicholas Holloway is a technology aficionado helping clients design and develop strategies & solutions to engage client customer base on digital platforms across the world. Since 2010, he has helped craft digital experiences for organizations relating to Intranets, Portals, Websites, Web Applications and Mobile Applications with Fortune 500 and other reputable companies like Intel, Lockheed Martin, Five Guys, Georgia Pacific, Cox Communications, ARRIS Group, Simmons and many others that span multiple industry disciplines. He is just a designer and alchemist crafting concepts one pixel at a time!